We got our first Tibetan Spaniel in 1983 before they were recognized by AKC in 1984. Previously my breed was Pembroke Welsh Corgi's. I have had PBGV's, Silky Terriers and Shiba Inu's. I enjoyed having, showing and breeding those breeds but once Tibetan Spaniels came along no other took their place. As I have grown older I have realized that Tibetan Spaniels are the breed for me.
It all started with Mirage.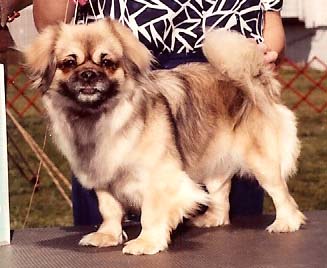 Ch. Bet R K- Mar's Optical Illusion, ROM
Mirage was our first Tibetan Spaniel. Thanks to the late Betty Rosen for entrusting her to Marilyn Slocum and I. She was the foundation bitch of Tibroke's Tibetan Spaniels.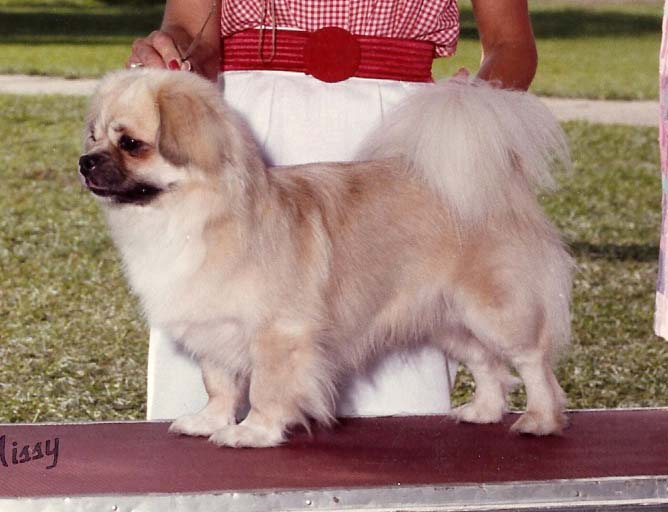 And then: Ch. Ambriers Pass The Buck, ROMX
We acquired Buck from Mallory Cosby Driskill. Mallory and I first met when I went back east for some dog shows. Though her thoughts on males have softened a bit, thank goodness she wasn't crazy about keeping this one and he came home with me. To this day we are good friends, win or lose.